Why Study in the UK? – What Indian students love
The UK has always been one of the top study destinations for Indian students every year. Here are the five main reasons the UK has been their consistent favourite. 
✔️Credibility:
According to the QS World University Rankings 2024, 17 UK universities are ranked among the top 100 in the world. Four universities among them have taken the top 10 spots.
Following graduation, the educational system in the UK offers students advice and mentoring to help them build successful careers. 
👨‍💻Employability:
UK unemployment rates are falling, which is good news for Indians trying to get jobs in London or other major UK cities.
There are various career options available for Indian students in the UK. Some popular career paths include technology, finance, healthcare, and engineering. These sectors offer good job prospects and opportunities for growth.
That being said, UK job openings have increased in recent years, making it easier for Indians to find work in London and increasing family income assistance.
💶Affordability:
If you have heard that studying abroad would burn your bank balance, it's time we dispel this myth. 
The UK is one of the best places where quality comes at an affordable cost. Most popular courses here are more affordable for Indian students than in many other countries. 
On average, an undergraduate course can be completed for 23.5 lahks, while postgraduate programmes start at 18 lahks.   
🏆Scholarships:
So, if you're an Indian student dreaming of studying in the UK but worried about the financial side, don't fret!
Some great scholarships are waiting for you. The Commonwealth Scholarship, which funds Commonwealth students, including Indians, to study in the UK, is a most-like option. Another cool opportunity is the Chevening Scholarship, which funds a master's degree at any UK university for future leaders. We will discuss such scholarships in the latter sections. 
🤝Student-friendly policies:
India and the UK recently signed a mutual recognition of academic qualifications (MRQS) agreement, recognising undergraduate, postgraduate, and doctoral degrees. Another example of the UK's commitment to students is the Graduate Entrepreneur Visa (Tier 1), which allows graduates with business ideas to start businesses in the country.
Did you know?
In terms of the number of international students in the UK, India ranks 2nd among all non-EU countries.
Book a FREE call with UK Expert Counselor
11 Must-know Benefits to Study in the UK for Indian Students 
1. Top Universities in the UK for Indian Students
More than 160 universities are available for Indian students to study in the UK. In 2024, QS ranked 17 of them among the top 100 universities in the world. Below is a table with the top 10 of them. 
| | |
| --- | --- |
| Top UK Universities | Global Ranking 2024 |
| University of Cambridge | 2 |
| University of Oxford  | 3 |
| Imperial College London | 6 |
| UCL | 9 |
| The University of Edinburgh | 22 |
| University of Manchester | 32 |
| King's London College | 40 |
| The London School of Economics and Political Science (LSE) | 45 |
| University of Bristol | 55 |
| The University of Warwick | 67 |
2. Popular Courses among Indian Students in the UK
UK universities offer undergraduate and postgraduate programs that specialise in various fields. 
Here are some of the UK's most popular courses for Indian students by field of study:
| | |
| --- | --- |
| Technology  | Data Science and Analytics, Advanced Computer Science, Cybersecurity, Big Data, Artificial Intelligence, Cloud Computing, Information Systems, Software Engineering, and Machine Learning |
| Engineering  | Mechanical, Software, Automobile, Aerospace, Electrical, Electronic, Biotechnology, Pharmaceutical, Civil, and Structural |
| Management | MBA, Business Analytics, Supply Chain, Project Management, Healthcare, Constructional Project Management, International Business, General Management, Human Resources, Digital Marketing, Marketing, Operational and Strategic Management  |
| Finance  | Finance, Corporate Finance, Accounting, Banking & Finance, Fintech, Accounting Analytics, Financial Analytics, Block Chain Development, Investment  |
| Healthcare | Medicine, Physiotherapy, Public Health, Healthcare Management, Vet, Biological sciences, Nutrition & Dietetics, Nursing, and Clinical Research |
3. Cost of Studying in the UK for Indian Students
Studying in the UK can be a great opportunity for Indian students to gain a world-class education, but it is important to consider the costs involved. The cost of studying in the UK for Indian students starts at 11.6 lahks for UG courses and 21 lahks for PG courses.
Here are some of the main components to consider when calculating the overall cost:
Tuition fees

₹11,60,000 – ₹40,40,000 per year (for UG courses)

₹21,00,000 – ₹42,00,000 per year (for PG courses)

Student visa

₹38,145

Accommodation 

₹50,000 per month

Living expenses

₹98,000 – ₹1,21,000 per year

Health insurance

₹49,390 per year

Airfare

₹28,000 – ₹39,000 one trip
4. What is Unique About the UK Education System?
Housing a larger number of international students:
The United Kingdom has the world's second-highest number of international students flying in for studies.
The country has over 2,20,000 undergraduate students and 3,30,000 postgraduate students. 

A Tradition of Academic Excellence: 
The UK has a long-standing tradition of academic excellence. It is home to some of the world's oldest and most prestigious universities, such as the University of Oxford and the University of Cambridge. These institutions have a rich history and have produced many renowned scholars, Nobel laureates, and influential figures.
Specialisation from the start: 
Unlike some countries, where undergraduate programs are broader and allow students to explore different subjects before specialising, UK universities generally offer specialised degrees from the beginning. 
Students apply to specific courses and focus on their chosen subject area right from the start of their studies. And most undergraduate programs in the UK span 3 years, unlike the 4-year degree in most other countries, like the US. 
Flexibility and modular system
UK universities often follow a modular system. When courses are divided into modules, students find it flexible to select their courses and tailor their degrees to their interests. It opens up options to switch subjects or transfer between universities if needed. 
Emphasis on independent study: 
Students learn to break up the monotonous piggybacking techniques. Students in the UK learn to self-learn and research independently. The critical thinking, analysis, and self-discipline you learn here will help you prepare for the working world's challenges.
Visit Europe when you're studying:
France, the Netherlands, and Belgium are well connected to the UK, with Belgium being the closest at 300–1,000 miles. Since the airport is open 24/7, you can visit many places while studying abroad. 
Image credit: https://erudera.com/ 
5. Scholarships for Indian students studying in the UK
| | | |
| --- | --- | --- |
| Commonwealth Scholarship | 800 students/year across the Commonwealth countries in UG and PG courses | Free education with airfare and living expenses covered |
| GREAT Scholarships | 25 Indian citizens applying for postgraduate studies | £10,000 for a year |
| Chevening Scholarship | Up to 100 Indian students applying for a master's degree | Free education with airfare, medical, accommodation, insurance, visa, and living costs  |
| British Council Scholarships | Women with a background in STEM from countries like South Asia, East Asia, America, Brazil, Egypt, and much more | Free education with stipend, travel, visa, health coverage, special support for mothers, and English language support |
| Charles Wallace India Trust Scholarship (CWIT) | Indian students pursuing postgraduate degrees in Arts and Heritage Conservation fields | Free education with airfare, accommodation, and living costs  |
| CWIT Doctoral grants | Indian students in the final stages of their doctorates in the arts, heritage conversion, and humanities areas | £500-£600 |
| Felix Scholarship | Academically strong students with a financial pinch from India and a few other developing countries  | Free education with stipend and return airfare from the UK |
Apart from the scholarships mentioned above, there are many more university-specific waiver programs in the UK. The result is that you will be financially secure while studying in the UK.
6. Requirements for studying in the UK for Indian students
Indian students who wish to study in the UK must meet certain requirements to be eligible for admission to UK universities. Here are some of the requirements for studying in the UK for Indian students:
✅English language proficiency: Indian students must meet the minimum English language requirement for the course they wish to study. This can be demonstrated through standardized tests such as IELTS, TOEFL, or PTE. The following table displays the minimum and maximum required scores on each test. 
| | | |
| --- | --- | --- |
| | UG courses | PG courses |
| IELTS | 6.0 – 6.5 | 6.5 – 7.0 |
| TOEFL | 78 – 110 | 78 – 110 |
| PTE | 50 – 62 | 65 – 77 |
And the good news is that the GMAT and GRE are not mandatory at most UK universities. However, as an alternative, you might be shortlisted based on work experience or other English language tests. 
✅Academic qualifications: Indian students must have a minimum academic record of 65% and above for undergraduate courses and a relevant bachelor's degree of 3 or 4 years for most postgraduate courses.
| | |
| --- | --- |
| Undergraduate courses | Minimum 65% in the 12th grade |
| Postgraduate courses | Minimum 60% or 65% in the UG studies |
| PhD | Minimum of 60% and above in UG and PG degrees |
General guidelines for minimum academic criteria for applicants from India are provided above. You are advised to check your program's requirements before applying.
✅Transcripts: Indian students must provide official transcripts of their academic qualifications. 
✅Personal statement: Indian students may be required to submit a personal statement explaining their motivation for studying in the UK and their career goals. 
✅Financial requirements: Indian students must demonstrate that they have sufficient funds to cover their UK tuition fees and living expenses. This can be done by providing bank statements or other financial documents.
✅Visa requirements: Indian students must obtain a visa, also known as the Tier 4 visa, to study in the UK. This requires proof of admission to a UK university, financial documents, and other supporting documents.
It is important to note that the specific requirements may vary depending on the university and the course of study. Indian students should check with their universities for the exact requirements and deadlines.
7. Visa process for Indian students studying in the UK
Student visas are available to people 16 and older who wish to study in the UK. 
A Tier 4 visa is a type of student visa that allows international students to study in the UK. You can apply for this visa once you have been admitted to your desired university. 
These are the common UK study visa application steps for Indians and other non-EU citizens:
Check the type of visa that applies to you.

Check for the visa restrictions that you have to follow. 

Apply for a student visa online using the British Government's official Gov.UK website. 

Pay the UK visa fee (

£363

) and book an appointment at the visa application centre in India. 

Provide the proper documents for the visa application.

 
Book a FREE call with UK Expert Counselor
8. Documents Required to Study in UK for Indian Students
Studying in the UK or any other foreign country involves huge paperwork, but is straightforward. Your study abroad expert will help you with these tasks to make the process hassle-free.
Here is a list of documentation needed for studying in the UK for Indian students:
For UK student visa applications:
A valid passport 

A confirmation of acceptance from the university

Proof of English language proficiency

Financial proof showing that you have enough money to support yourself and pay for your course

Academic Technology Approval Scheme – ATAS certificate (

if required

) 

Official transcripts

Proof of parental or other legal guardian consent (if you're under the age of 18)

Result of the Tuberculosis test
For admission to universities:
Academic transcripts

LORs, work experience proof (required by highly-ranked universities for PG courses)

Personal statement

ID proof

Copy of 10th and 12th-grade mark sheets (for an undergraduate degree)

UG grade mark sheets (for postgraduate degrees)

9. Student accommodations in the UK for Indian students
There are several options for student accommodations in the UK for Indian students. These options are wide open for you to pick from:
University Halls:

This is a convenient and safe option for first-year students. University halls are located near the campus, which saves time and transportation costs. 

Private Student Halls

:

Private student halls are generally more expensive than university halls but offer more amenities.

Homestays

: In a homestay, students live with a local family and have their own room. Meals are usually included in the rent.

Private Flats

: Renting privately is wholly independent, and it is important to understand that you are responsible for all bills and expenses.

En-suites, private rooms, twin rooms, and studio apartments

: These are several room options for university students. 

Accommodation Service Providers

:

These providers are partnered with multiple student accommodation providers around the UK, offering a wide range of student options. 
10. Job Prospects for Indian Students in the UK
For any Indian student considering studying in the UK, the job prospects are quite promising!
The UK has a thriving job market and welcomes international talent with open arms. Plus, many companies value the global perspective and cultural diversity that Indian students bring to the table.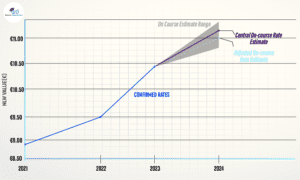 Image credit: gov.uk
Fierce competition exists for the best talent in the UK's technology industry. According to gov.uk, the industry is worth over £800,000—five times that of France and Sweden and twice that of Germany. Sales, Marketing, Advertising, Medical, Clinical, Airline, and Teachers are also in the top 10.
11. Part-time Job Opportunities for Indian students in UK
Students with a Tier 4 visa are generally allowed to work up to 20 hours per week during term time and full-time during holidays. 
| | |
| --- | --- |
| Retail Associate | £8 to £10 per hour |
| Hospitality Industry | £7 to £10 per hour |
| Delivery jobs | £8 to £12 per hour |
| Restaurant jobs | £8 to £10 per hour |
| Tutoring | £15 to £20 per hour |
| Call Center Operator | £8 to £12 per hour |
| Library Assistant | £10 to £20 per hour |
| Baby sitter | £7 to £10 per hour |
| Freelancing | Based on the project type |
| Campus Jobs | Based on job role (these are the highest-paid part-time jobs) |
| Internships | Based on the job role |
FAQs
Can an international student study in the UK for free?
Although there are no tuition-free universities in the UK, there are various scholarships and funding opportunities available for international students to study in the UK for free or at a reduced cost. 
What are the eligibility requirements for UK international student scholarships?
The eligibility criteria for international students in the UK can vary depending on the scholarship and the university. Here are some common eligibility criteria used to assess students when applying for scholarships in the UK:
Academic merit

Course of study

Nationality

Financial need

University acceptance

English language score
How many Indian students reside in the UK?
The number of Indian students in the UK has increased in recent years. According to UKScholar's report, over 3 lakh students are currently in the country. Indian nationals were granted 1,38,532 graduate visas by the end of March 2023 [Source: Economic Times], an increase of 63+% compared to the previous year. 
Is it worth studying in the UK for Indian students?
Studying in the UK can be a worthwhile experience for Indian students. UK universities are globally recognised for their high-quality academics, and a degree from a UK institution is highly valued. You have a wide range of educational courses and disciplines, providing multiple options for pursuing your academic interests. Additionally, the UK allows international students to stay and seek employment after completing their studies. 
How much do Indian students earn in the UK?
Part-time jobs in the UK pay £100-£200 per week, or £6-£12 per hour. However, if a student possesses advanced skills, they may be able to earn more. The National Minimum Wage in the UK is £10.42 per hour for workers aged 23 and over. In 2024, the UK government expects this to reach £11.43. [Source: Gov.uk]